INKAS to the "RESCUE"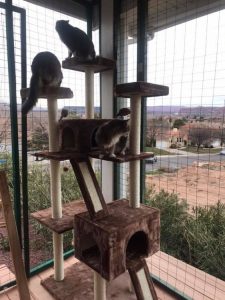 One More Chance Cat Rescue is a wonderful organization that not only acts as a rescue for domestic cats (many with special needs) they also trap, spay/neuter and release feral cats. They always go above and beyond to help these poor babies no matter the circumstances. Since they were in need of new items for their "Catterie" INKAS bought and delivered 3 new cat trees. As you can see, they love them!
Meet Sammie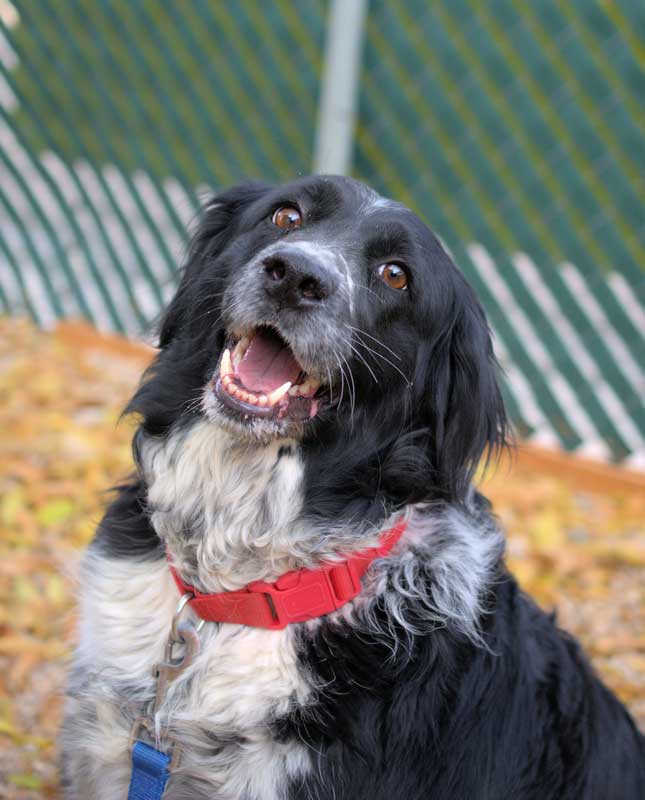 Sammie is a three year old border collie mix who was not doing well in the shelter environment. She developed some bad habits and was considered unadoptable. INKAS was able to have her placed at PAWS, a local animal rescue, and brought in a dog trainer to work with Sammie. Our president volunteered twice a week training Sammie in her new behaviors. She progressed rapidly and is now available for adoption. It will be a lucky family that takes home this sweet girl!
UPDATE: INKAS is thrilled to say that Sammie has found the forever home that gives her everything she needs and deserves. She goes to work with her mom every day and is being trained to be a therapy dog.
Sammie Gives Back
Because of the ongoing generosity of our donors when INKAS received a request from PAWS, a local non-profit animal rescue organization, to help them as they upgraded and improved their dog rescue area, we were able to respond. Not only did INKAS buy new kennels but we were able to purchase all that were needed. In thanks to INKAS, PAWS placed a plaque on the kennels honoring Sammie.
Meet Penny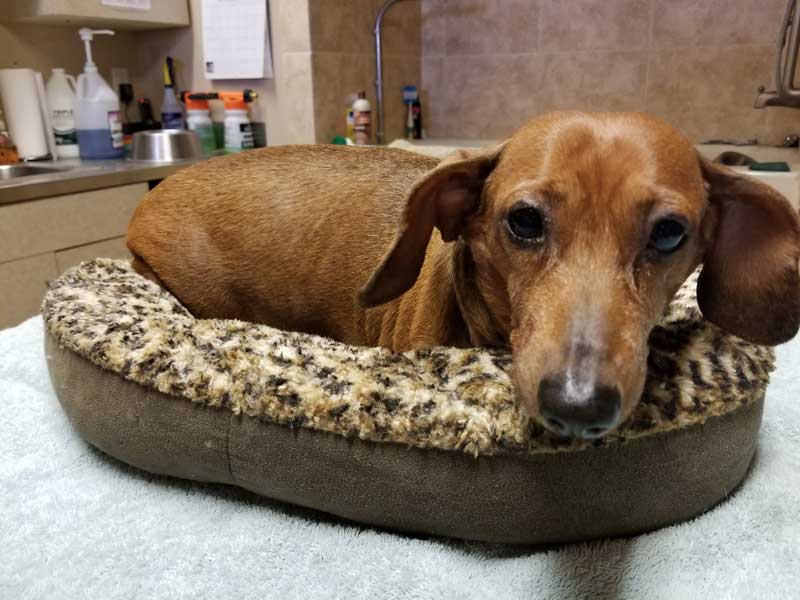 Beautiful Penny is a ten year old purebred dachshund. Sadly, when her elderly owners needed to move to a long-term nursing care facility, Penny had to be surrendered to the shelter. Shelter staff quickly recognized that the condition of her teeth and gums was so bad that it could easily impact her overall health. INKAS stepped in and took Penny for a dental appointment with a local veterinarian. He did a much needed cleaning and extracted eleven teeth. Penny now has a healthy mouth and no problem eating. She has been adopted by a loving family who will keep her remaining teeth healthy and her breath fresh by brushing her teeth twice weekly!