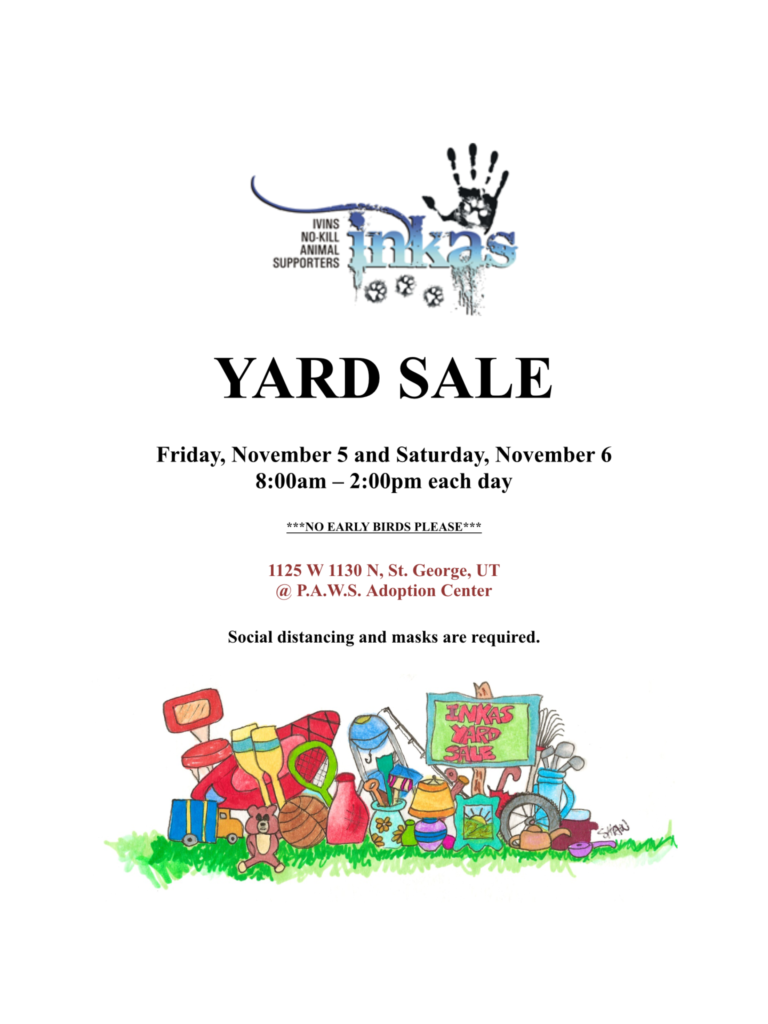 INKAS Annual Yard Sale!!!!!
INKAS is happy to announce our annual yard sale fundraiser will be held November 5th and 6th, 2021.
INKAS will be collecting donations until a week before the event. If you would like a pick up, or to drop off your items please contact either:
Sara Dupre at 206-724-5902
Shan Hansen at 435-215-9211
Lois Hewitt at 435-414-4802
We are looking forward to seeing our regular shoppers and meeting new ones.
INKAS is a 501(c)3 non profit organization and a registered Utah Charity.