Welcome to
INKAS
Ivins No-Kill Animal Supporters
501(c)3 Corporation – Registered Utah Charitable Organization – Utah Nonprofits Association Member
Dedicated to Saving Homeless Animals

All donations are tax deductible to the extent allowed by IRS regulations.
Join us for
Mutts & Music 2016
Tickets may be purchased in advance by clicking the "Donate Now" link above".  
ADVANCE tickets are $12 for Adults and $5 for kids
 
Thank you to all our supporters!  INKAS' Annual Fur & Purr Benefit was a huge success.  Delicious food, a beautiful setting and wonderful supporters all helped to make this years' event a delightful one.  A big THANK YOU! to everyone who donated not only stunning artwork, amazing gift certificates and a wonderful assortment of other auction items, but who gave generous monetary donations as well!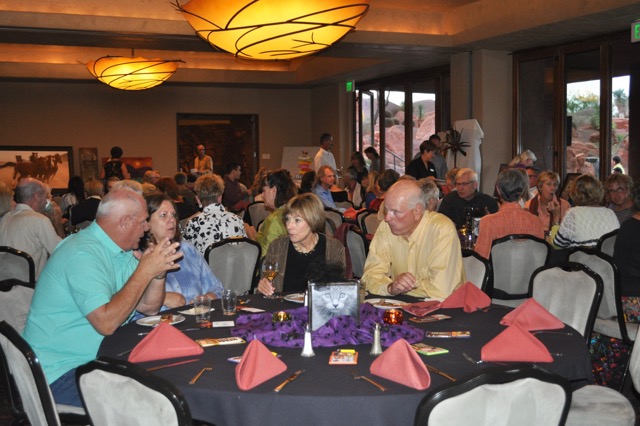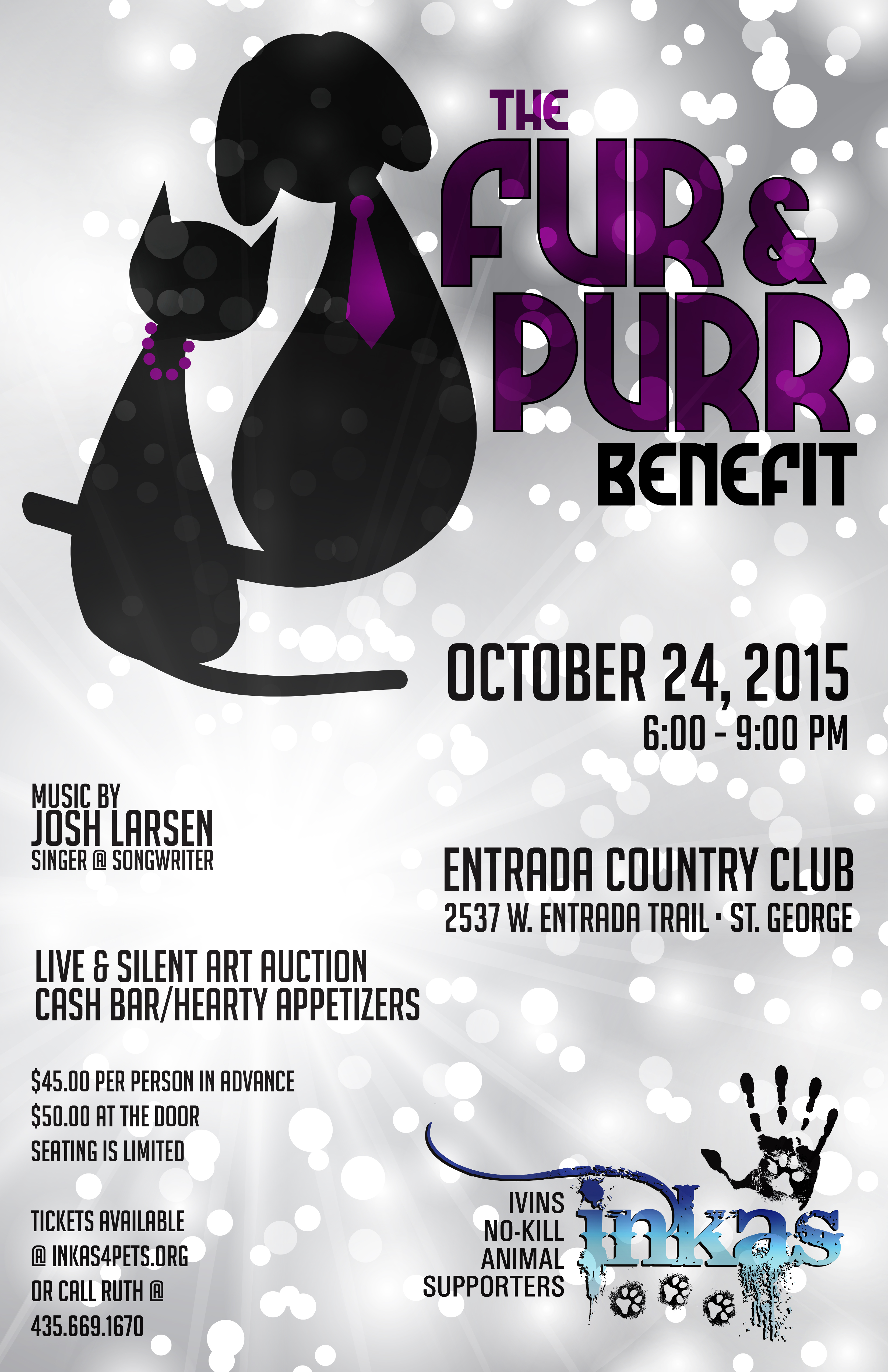 Our Mission
INKAS was formed to support the no-kill philosophy of the Ivins Municipal Animal Shelter and Adoption Center.  In addition to raising funds, we promote the no-kill status to gain goodwill, which leads to increased community support and donations.
Direct Helping Power
INKAS does not provide cash directly to the Ivins Shelter.  Instead we directly pay for various items and services that the shelter needs and requests, such as veterinary care, food, medications, cages, litter boxes, bedding, harnesses and leashes, etc.  Capital improvements to the shelter are also a priority.
Working with Ivins
INKAS works with the City of Ivins under the terms of a Memorandum of Understanding.  All Directors and Officers of INKAS are unpaid volunteers
HOMES NEEDED RIGHT AWAY.  CHECK OUT

ADOPTABLES

.
==================================================================================
 GO TO THE 

SPECIAL PETS

PAGE TO SEE THE STORY ABOUT  
PAISLEY AND HER PUPS
====================================
BEST FRIENDS ANIMAL SOCIETY HONORS INKAS AND IVINS ANIMAL SHELTER
FOR LIFESAVING ACHIEVEMENT
See Details in News!
=================================================================================================================
HELP NEEDED!
INKAS has recently made an increased financial commitment to keeping animals adoptable by underwriting the cost of professional dog training classes, and socialization visits to a professional exercise facility.  We have also instituted a program of assistance to adopters who need some assistance with training their new furry family members.  We have seen a good benefit from these expenditures in the way of successful adoptions, and the general welfare of the dogs, some of whom have had sad experiences before coming to the shelter.  We think it's important to make them the best canine citizens they can be.
In addition, of course, INKAS will continue to pay for all the various items and services that the shelter needs and requests in order to provide a loving and comfortable "waiting place" for the homeless animals until they find their forever homes.
Please help us by donating any amount you can afford.  Just click on DONATE above.  If you prefer to send a check, please make it payable to INKAS and mail to P.O. Box 242, Santa Clara, UT 84765