Welcome to
INKAS
Ivins No Kill Animal Supporters
501(c)3 Corporation – Registered Utah Charitable Organization – Utah Nonprofits Association Member
Dedicated to Saving Shelter Animals

All donations are tax deductible to the extent allowed by IRS regulations.
Thanks you to all our supporters!  INKAS' Annual Fur & Purr Benefit was a huge success.  Delicious food, a beautiful setting and wonderful supporters all helped to make this years' event a delightful one.  A big THANK YOU! to everyone who donated not only stunning artwork, amazing gift certificates and a wonderful assortment of other auction items, but who gave generous monetary donations as well!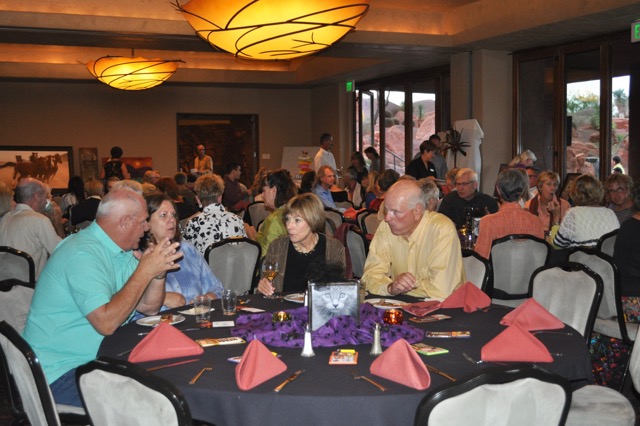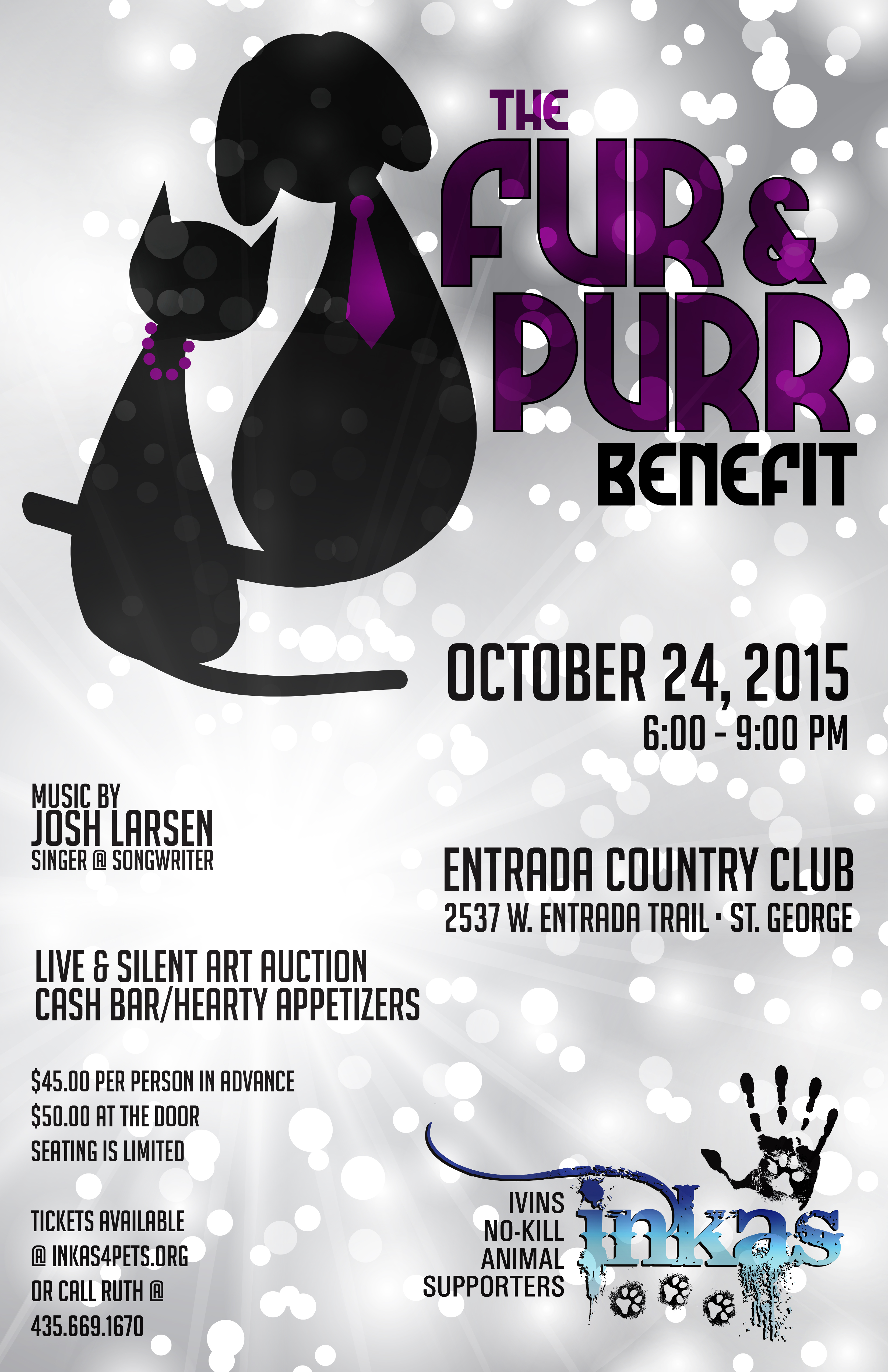 Another Live Auction piece!  As one of the most acclaimed artists of our time, Kevin Red Star is a Native American painter of American Indian culture.  This unique Kevin Red Star original measures 17″ x 19″ framed.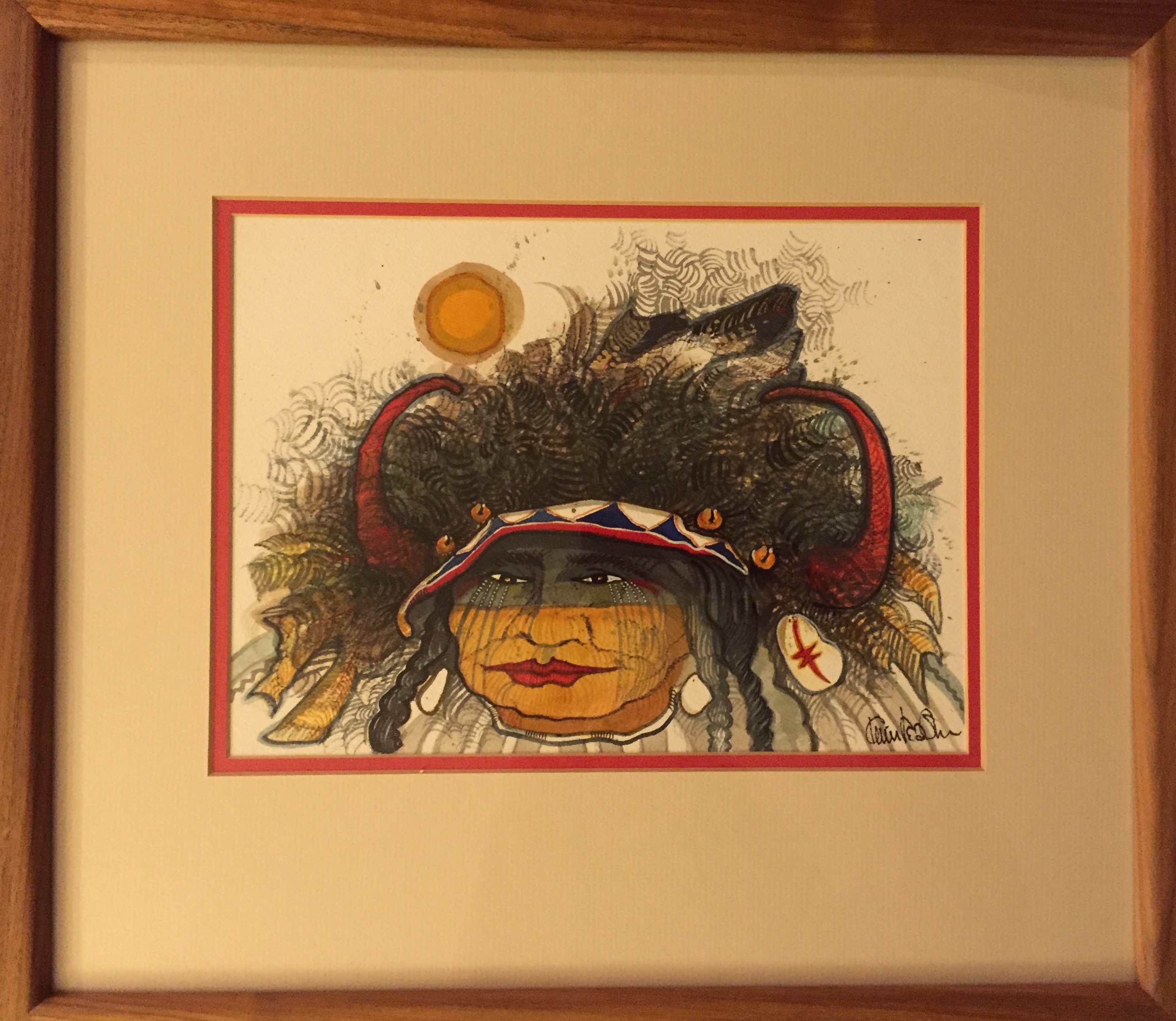 LIVE AUCTION ITEM!  Donated by Amanda Jones Furniture & Design, "The Coyote" by Sherry Thompson, is a stunning giclee measuring 37″ x 19″.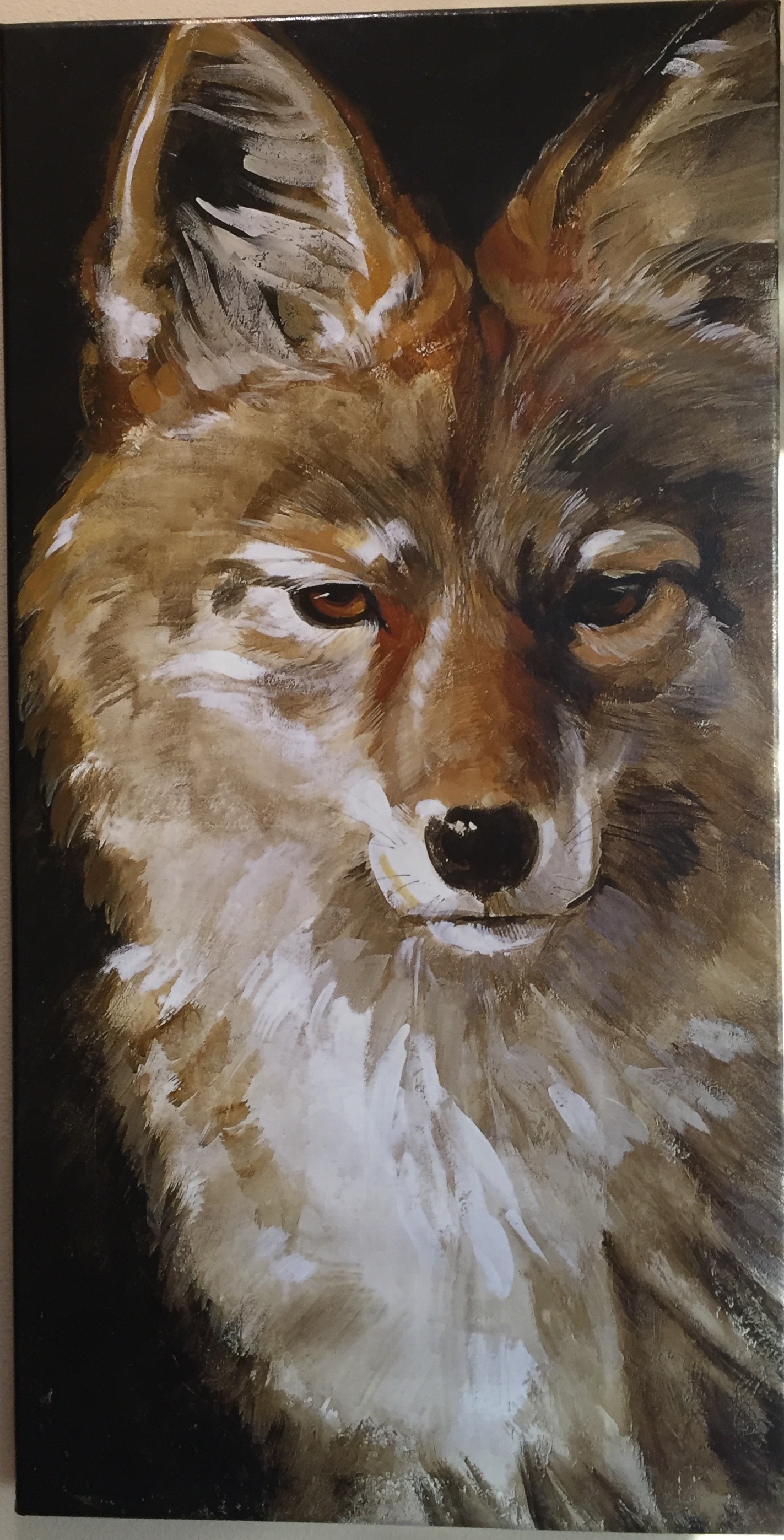 The father and son team of Greg and Ben Kinne of Kinne Design Studio have once again generously donated one of their spectactular acid etched concrete panels to INKAS' Fur & Purr.  You can read more about the Kinne Design Studio at www.kinne-design.com This years piece, "Big Horn", measures 14" x 38" and will be one of our Live Auction pieces.

Ivins very own "Owl Woman" has donated a number of her own original works this year. The Owl Woman is a Chumash Great Grandmother of the coastal band of the Chumash Nation from Santa Barbara, California. All of her paintings and inks reflect a place of honor with the very old Grandfather Warriors and Grandmothers whose spirits are within her entire being.  Look for "Morning Whispers" in our Silent Auction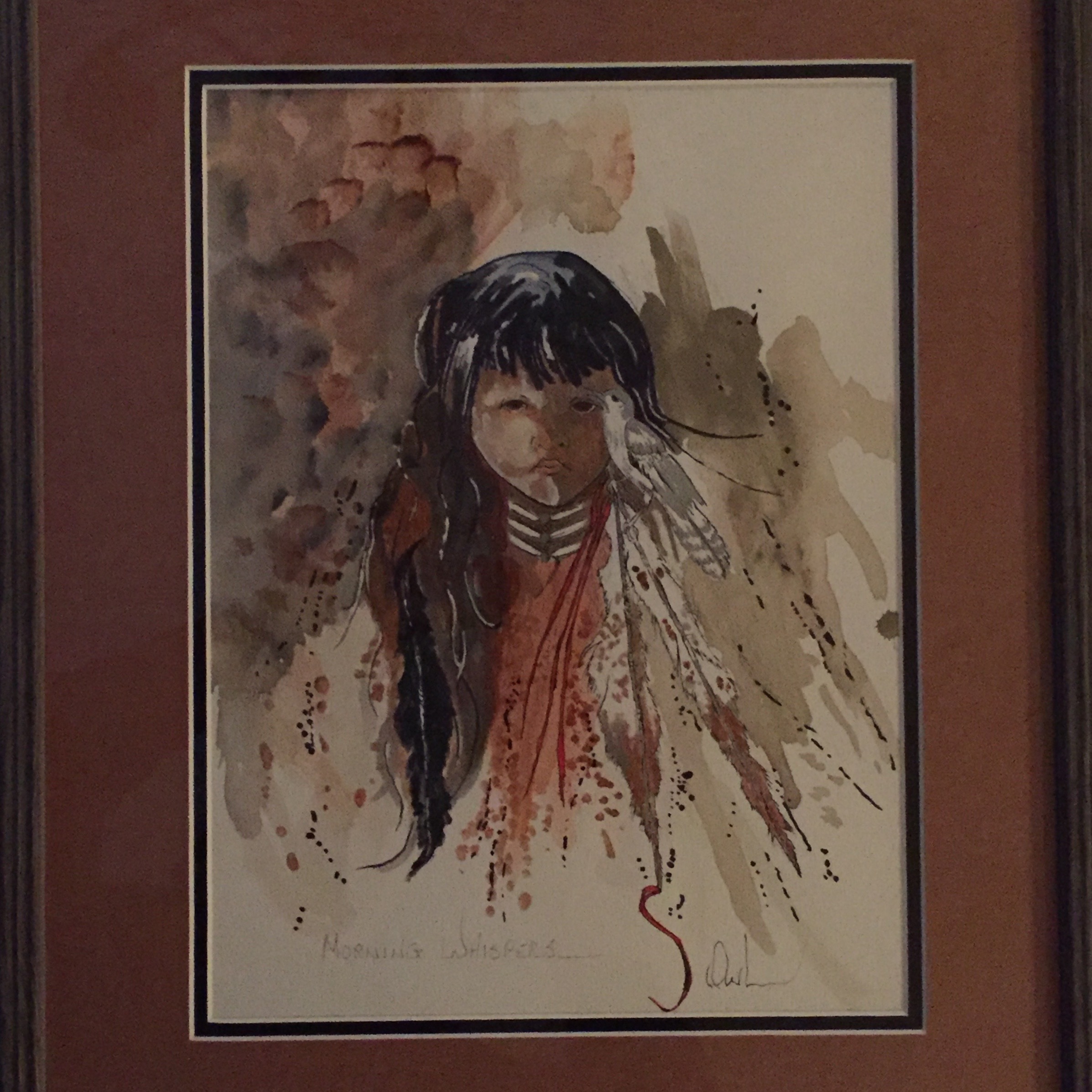 Did someone ask if we will have jewelry? A wide variety of beautiful and unique pieces have been donated this year. Look for them at our Silent Auction and Gift Table.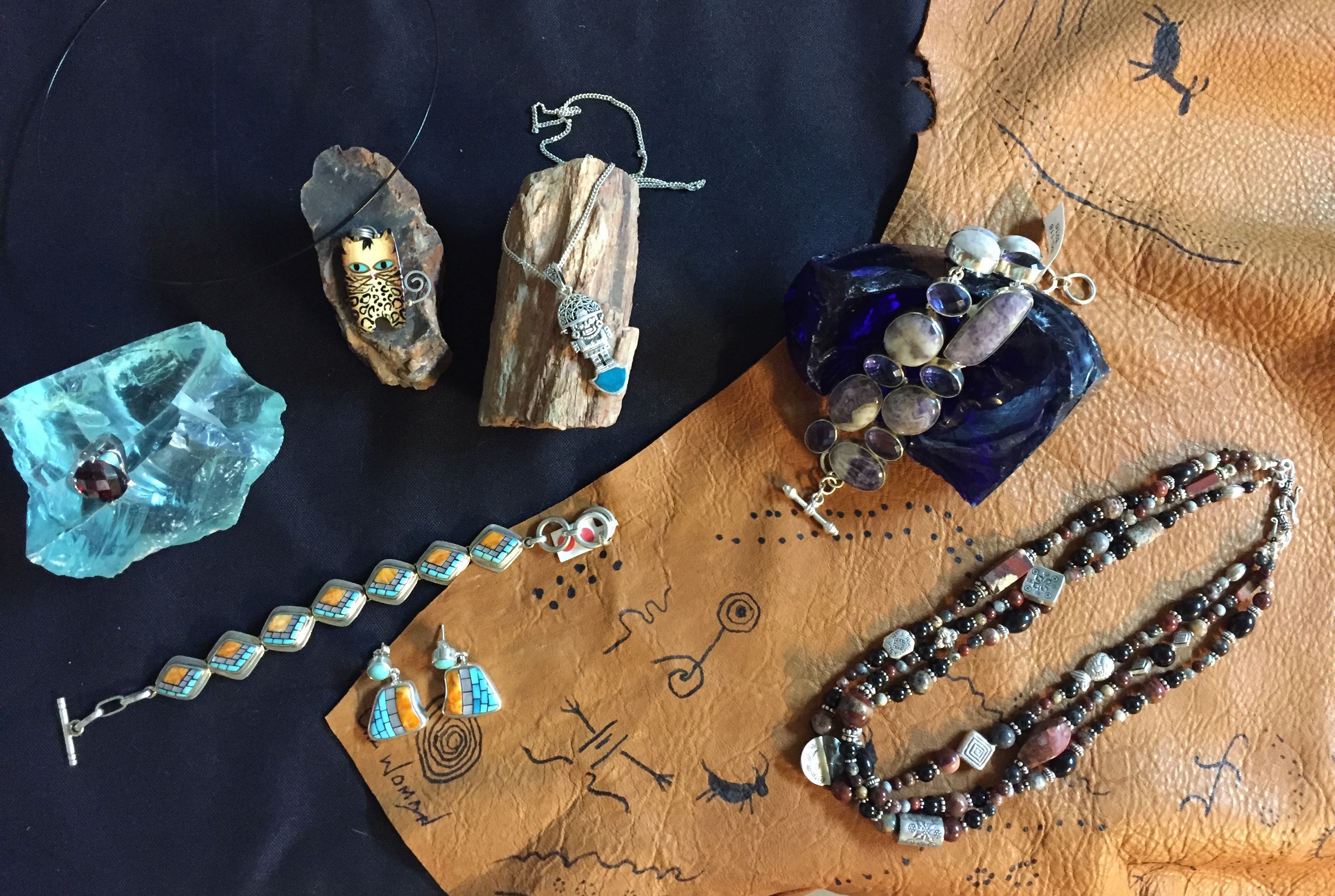 LIVE AUCTION!!! A very exciting piece for an exciting event! Leon & Tracy Saldo have a very simple philosophy . . . Every day is a new beginning, every sunrise is a palate of light and color with its own signature and promise. They enjoy bringing nature's kaleidoscope to you, for you to enjoy and see thru their photography. The code they live by . . . Take Only Pictures and Leave Only Footprints!
"Running Wild", framed stretched canvas measures 37½" by 67½"
So many local artists have donated amazing pieces of pottery that will be featured at our Silent Auction as well as our Gift Table. Here is just a sampling of what we will have.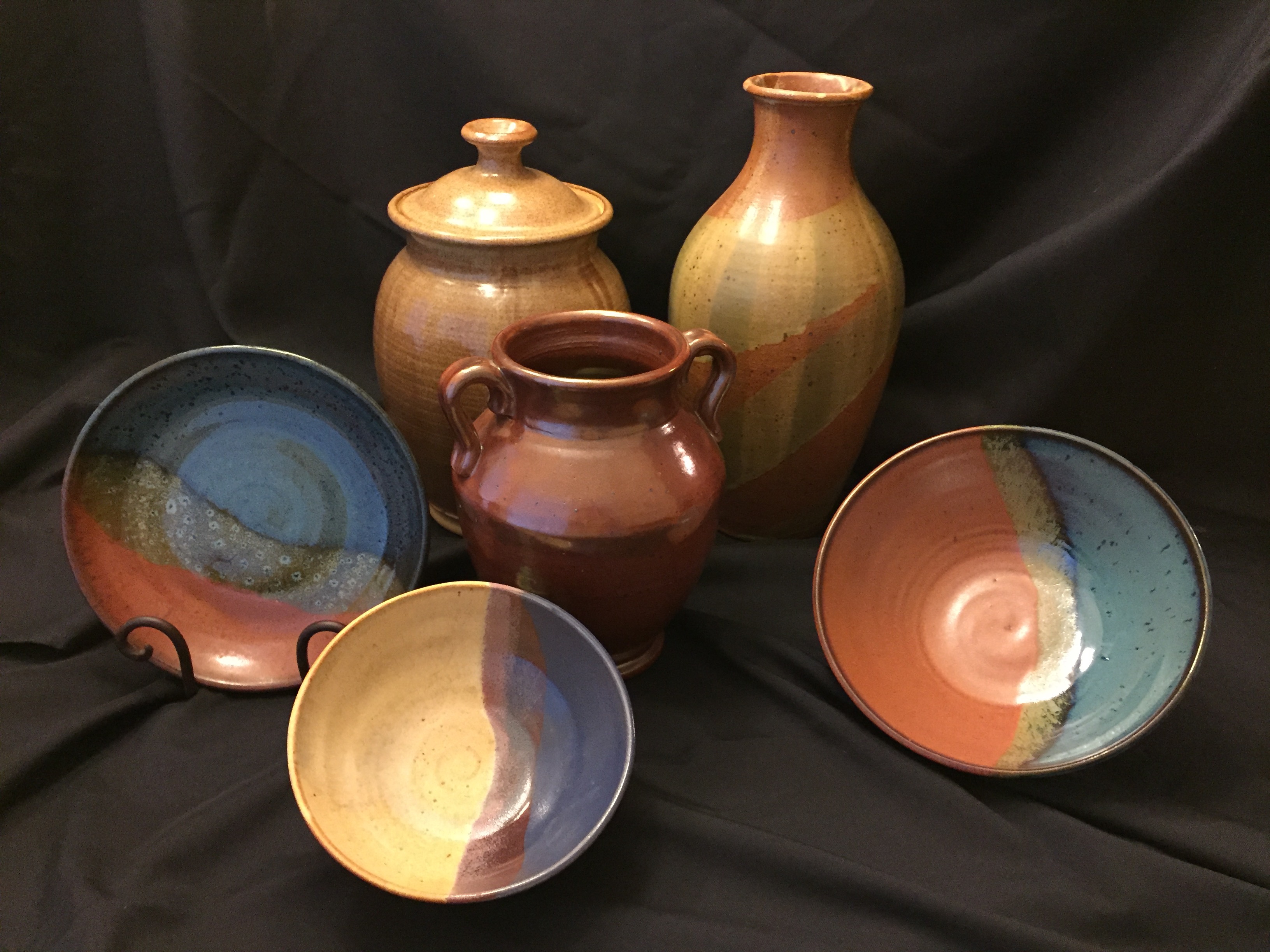 This year we are excited to have the work of local artist Susan Van Seters. Artistic endeavors have always played a major role in Susan's life, but none can compare with the intimate love affair she has developed with gourds. From cutting, carving, burning, painting and embellishing; from simple purses to animal gourds; from animal masks to African masks; using feathers and porcupine quills, jewelry, leathers, long handles gourds, canteen gourds, snake gourds; from single knotted gourds to double knotted gourds . . . she creates beautiful and unique gourds like the ones in our silent auction.
This stunning gourd mask is 32" long and 34" wide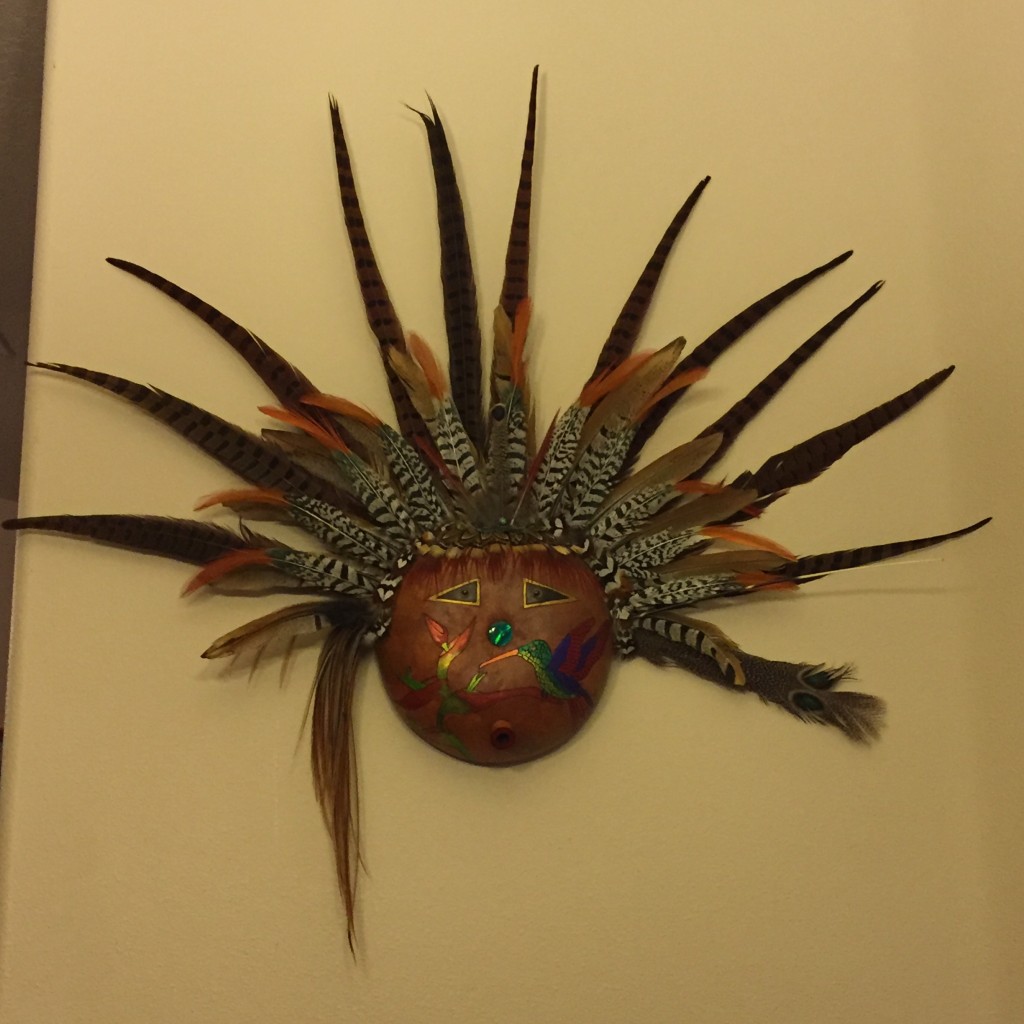 This unique twisted gourd is 37" long and 34" wide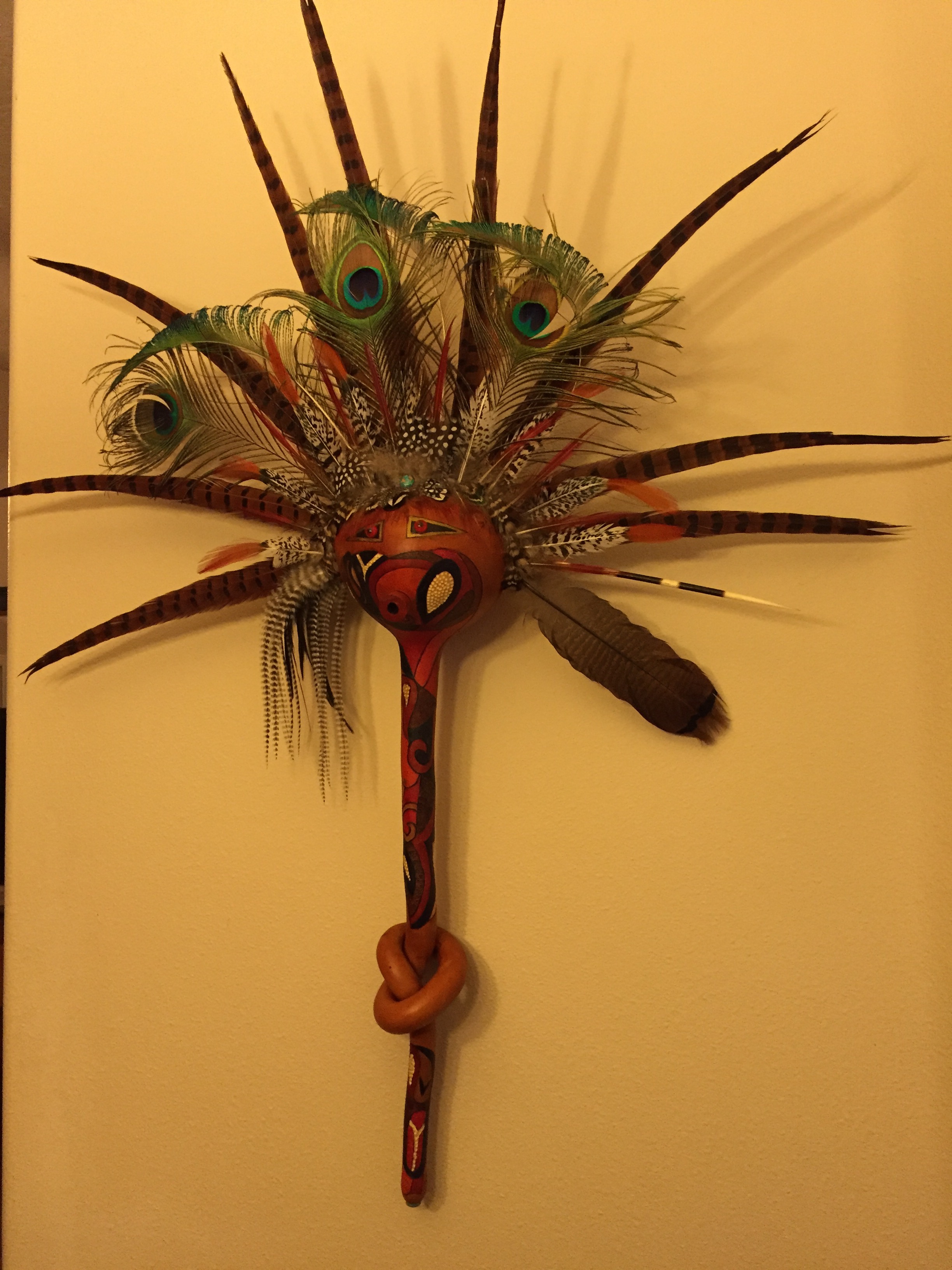 Our Mission
INKAS was formed to support the no-kill philosophy of the Ivins Municipal Animal Shelter and Adoption Center.  In addition to raising funds, we promote the no-kill status to gain goodwill, which leads to increased community support and donations.
Direct Helping Power
INKAS does not provide cash directly to the Ivins Shelter.  Instead we directly pay for various items and services that the shelter needs and requests, such as veterinary care, food, medications, cages, litter boxes, bedding, harnesses and leashes, etc.  Capital improvements to the shelter are also a priority.
Working with Ivins
INKAS works with the City of Ivins under the terms of a Memorandum of Understanding.  All Directors and Officers of INKAS are unpaid volunteers
HOMES NEEDED RIGHT AWAY.  CHECK OUT

ADOPTABLES

.
==================================================================================
 GO TO THE 

SPECIAL PETS

PAGE TO SEE THE STORY ABOUT  
PAISLEY AND HER PUPS
====================================
BEST FRIENDS ANIMAL SOCIETY HONORS INKAS AND IVINS ANIMAL SHELTER
FOR LIFESAVING ACHIEVEMENT
See Details in News!
=================================================================================================================
HELP NEEDED!
INKAS has recently made an increased financial commitment to keeping animals adoptable by underwriting the cost of professional dog training classes, and socialization visits to a professional exercise facility.  We have also instituted a program of assistance to adopters who need some assistance with training their new furry family members.  We have seen a good benefit from these expenditures in the way of successful adoptions, and the general welfare of the dogs, some of whom have had sad experiences before coming to the shelter.  We think it's important to make them the best canine citizens they can be.
In addition, of course, INKAS will continue to pay for all the various items and services that the shelter needs and requests in order to provide a loving and comfortable "waiting place" for the homeless animals until they find their forever homes.
Please help us by donating any amount you can afford.  Just click on DONATE above.  If you prefer to send a check, please make it payable to INKAS and mail to P.O. Box 242, Santa Clara, UT 84765